EXPLORING SYDNEY BY FOOT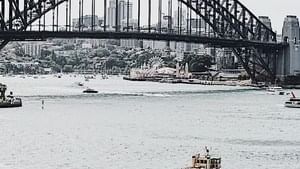 Walking on foot is truly one of the best ways to explore beautiful Sydney, and at Pullman Quay Grand Sydney Harbour you are centrally located to almost all the iconic attractions. Being just footsteps from the Royal Botanic Garden and the Sydney Opera House, it is the perfect place to set off on foot for the day.
GPSMYCITY have created self-guided walking tours that serve the needs of travellers who enjoy exploring new cities on foot, whether alone or accompanied by a local guide
If you would like instructions on how to download the app, click HERE.