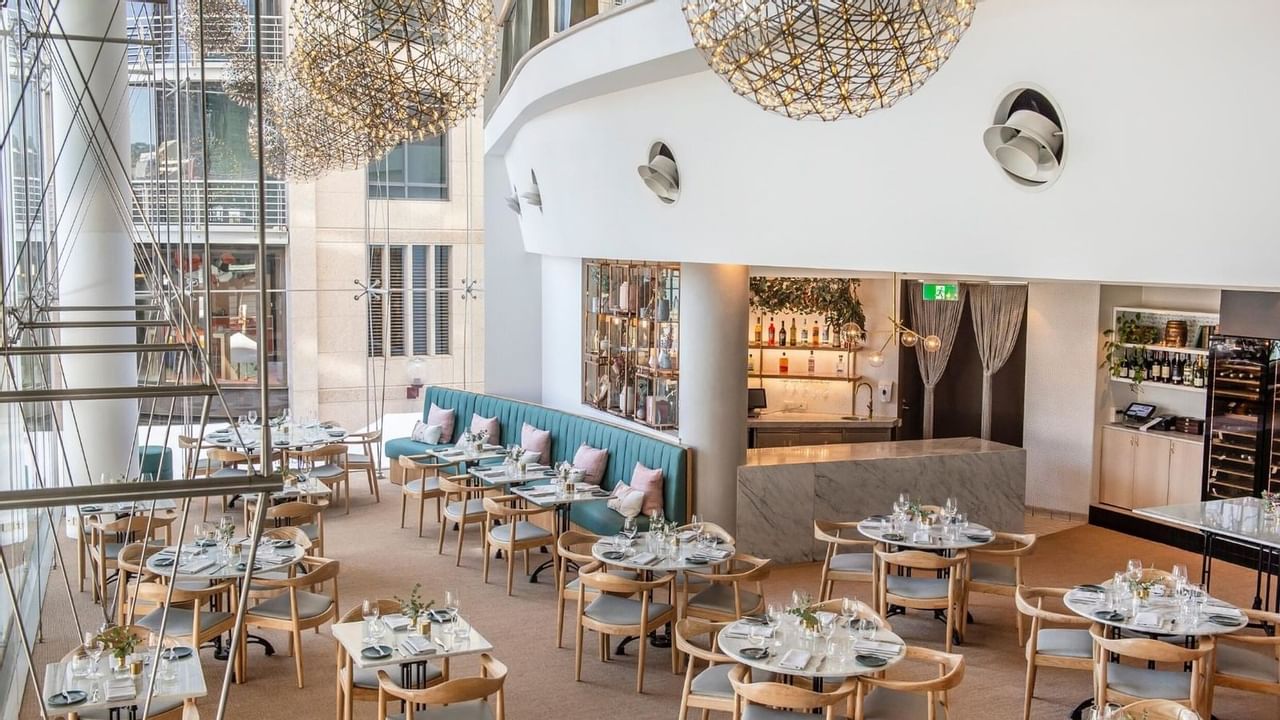 OUR SYDNEY HARBOUR RESTAURANT
Taking inspiration from our idyllic location between the Royal Botanic Gardens and Sydney Harbour, the concept for the newly refurbished Q Dining restaurant is 'where land meets sea'.
Describing the venue as an Australian sanctuary, the space encapsulates characteristic colours like foliage greens and earthy oranges, with an injection of pink clay and brass elements to elevate the brand.
Working closely with Aboriginal communities to source rare artisan ingredients, our talented kitchen team have created a delicious menu infused with Australian flavours using only sustainable, ethical and locally sourced produce.
Catering for small and large groups, Q Dining is an idyllic setting for a long lunch, romantic dinner or your next event.
Ensure to call (02) 9256 4044 or email qdining.sydney@accor.com for any bookings