HYDE Hacienda VIVID Cocktail
Our VIVID cocktail will have you feeling peachy made from peach schnappes, peach syrup, passionfruit puree and lemon juice.
HYDE Hacienda Sydney is situated right in the heartbeat of VIVID, step straight off our doorstep and into the immersive VIVID experience. With more than 200 searchlights shining across the harbour, over 20 interactive installations across Circular Quay & the MCA illuminated head to toe, VIVID Sydney is just a step away.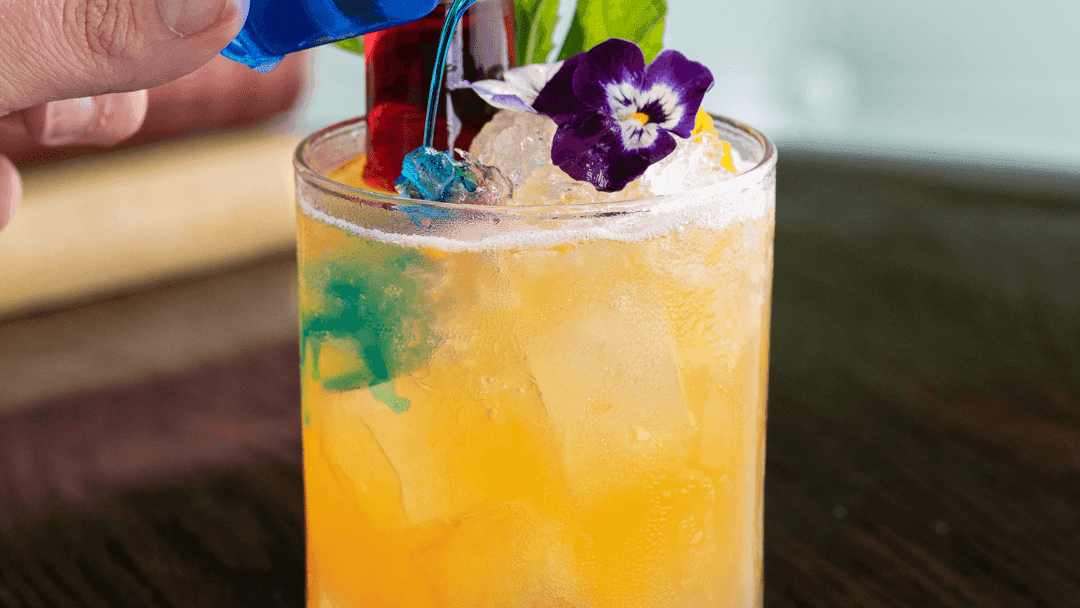 View Other Offers

' Time To Celebrate' VIVID Accommodation Package
Soak up the VIVID experience like no other and enjoy a stay in our premium harbourside suites, at the luxurious Pullman Quay Grand. With your own private balcony with stunning views of all that Sydney has to offer. Enjoy our exclusive VIVID Cocktail and fresh seafood platter on arrival as you enjoy the sensory experience of VIVID festival. As the sun sets, step right into the heartbeat of VIVID and be immersed in the festivals light shows, music events and action.